I'd like to thank the following people for liking The BBQ KING!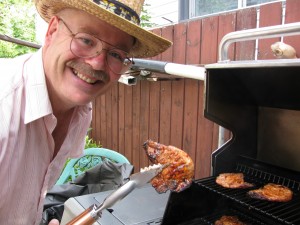 Karina Ruiz Paredes
Betty Lerma
Starla's Recipes
Ojewale Adekunle Taiwo
Ayoade Bayo Kessy
Scott Dentz
Nwosu Chinasa
Ifeaka Egerton-wakama
Richard Angel
Joshua Daniel Jdy
I look forward to sharing my tasty bbq recipes
and some of my other favorite dishs with you all.
I'm excited to see the different kind of tasty bbq creations
And other dishs that you all will be posting on
The BBQ KING! PAGE.
My passion is curing meat and fish…And I Live to BBQ.
Don Reykdal
The BBQ KING!